Entertainment - January 2009!
Vybz Kartel Case Discharged
January 29 - According to reports out of Jamaica, a Judge in the Spanish Town RM Court on Tuesday, January 27th admonished and then discharged entertainer Adidjah 'Vybz Kartel' Palmer of indecent language. The entertainer, represented by attorney-at-law Michael Deans, pleaded guilty before RM Simone Maddix. His lawyer told the court that although his client is guilty of the offence, he knows that the entertainer is very sorry for his misdeeds. "Your Honour, I know the name Vybz Kartel might send off a negative vibes. However, I am representing Adidjah Palmer who is a totally different person from the entertainer persona. And it is in this light that we want to say we are sorry to the music fraternity and Jamaica at large for what happened at Sting," he said. He further mentioned that the entertainer is a responsible citizen and in this light having owned up to his responsibilities, he will be asking the court to admonish and discharge him of the offence. After hearing the submission RM Maddix spoke with the entertainer. "Your lawyer said that Mr. Palmer is different from Vybz Kartel but you need not be different, I cannot see how people use indecent language. It is negative and you being a responsible person must do things that reflect you as a totally responsible individual," she told him. The entertainer was subsequently told that he was free to go and the case was admonished and discharged. "I am pleased that things turned out this way, but I must admit that sincerity goes a long way. It was a sincere request that my lawyer put across as indeed I am sorry for the whole thing," Kartel said after leaving the court. Kartel is accused of using indecent language at the Sting show on Boxing Day last year.
Congratulations go out to Sleepy Wonder who was awarded at ESL Music with a Gold Plaque on Monday, January 26th for Sales of RADIO RETALIATION RECORD/CD.
Sleepy can be reached at:
http://www.myspace.com/sleepywonda
http://www.myspace.com/nochoicerecords
Tel/Fax: 757-368-2584
Cell Phone: 757-371-9587


January 22 - Gramps Morgan, part of the group Morgan Heritage, has now stepped out on his solo journey, and is scheduled to make his local debut in Jamaica on Thursday night, January 22nd, at the Jamaica Jazz and Blues Festival in Montego Bay. "It's going to be a 'moment in time' as Beres would say," an obviously excited Gramps said. "It's historical … I'm really looking forward to it." Gramps, who performed with Morgan Heritage at Rebel Salute on Saturday, says he has absolutely no qualms about jumping on stage by himself. The keyboard player-cum-vocalist in the group, Gramps, whose real name is Roy, says his first ever solo performance took place last November in London. "It was a show with me and Marcia Griffiths and I was advertised as a solo act, so people came to the show knowing that it would be just me," he explained. However, according to Gramps, many persons, after seeing him perform, were surprised that he could actually sing. "But it has been all good so far … and the person I am happiest for is my father because he had predicted this day. He told us years ago that one day we would all take separate roads and show fans the different dimensions so they would know exactly what makes up the nucleus of Morgan Heritage," he said. The elder Morgan is indeed a happy man. "He just loves it when we do our solo projects and send him the songs to listen to. As soon as he gets one from me, he wants to know when he's getting others," Gramps said with a laugh. Gramps has so far released a number of singles, Wash The Tears and Hour Of Prayer, a combination with Buju Banton.
Following on the mega-success of his benefit concert in Kingston in aid of the Bustamante Hospital for Children, diamond-selling artiste, Orville 'Shaggy' Burrell, has officially kicked off his touring season for 2009. Called the Ragamuffin tour, it saw stop first in the Cayman Islands then leave for Miami to pick up the 19-hour flight to Australia. His first show there takes place on January 24 at the Supreme Court Gardens/Fremantle Oval in Perth. Two days later, Shaggy and his party move on to the Seagulls Ballina Rugby Leagues Club in Ballina and January 30 is the concert in Brisbane. The following days will see the reggae artiste in performances in Hunter Valley, Melbourne, and Sydney in Australia, after which he is scheduled for one concert only in New Zealand. This takes place at the Rotura International Stadium in that country.
ANSEL COLLINS TO RELEASE NEW ALBUM "SOUNDS OF REGGAE" 2009
January 19 - Ansel Collins, the man who created the original Stalag 17 Riddim, Double Barrel Riddim, Monkey Spanner and Night Doctor to name a few of his composition's, is coming out with a new album titled SOUNDS OF REGGAE. The album is scheduled to be released in April, 2009 and will feature Yellow Man, Toots Hibbert (Toots and The Maytals), Glen Washington, Leroy Sibbles, Rock group Rootz Underground plus more. Set to tour North America, Central America and South America and Japan 2009. The album was produced by Ra-Umi Alkebu-lan and will be release on the label Alkebu-lan "Sounds From The Continent". Few artistes have contributed more to Jamaican music than Ansel Collins, not necessarily as a featured artiste, though he can lay claim to two UK top 10 ten records, but more as one of the musicians who have helped form the music over the last 40 years. He must be on many hundreds (probably even thousands!) of reggae tunes and, whenever the Reggae Hall of Fame is built, he will have the right to be among the first handful admitted. Born in Jamaica in 1949, he began in the 60s as a singer but then switched, first to drums and then more fruitfully to keyboards. In 1971, with vocalist Dave Barker, he recorded "Double Barrel" for the Winston Riley Techniques label. The tune went to No 1 in the UK and young Ansel found himself, fresh from Jamaica, in the history books and on "Top of the Pops". The first ever all-male duo to top the UK Pop charts saw the follow-up "Monkey Spanner" miss the top spot but still make the top 10. Then in 1973, still with Riley, he recorded "Stalag 17", an instrumental track which no-one outside reggae knows and yet which everyone has heard, such is its popularity as a riddim or a sample – ask the likes of Nate Dogg, R.Kelly, Sade and every Reggae artist under the sun!!!! Then, putting his stardom behind him, Collins spent the rest of the 70s busily working as a studio musician with every reputable aggregate that Jamaica could put together. This included being a member of the Bunny Lee house band The Aggrovators, and (with a young Sly and Robbie), the keyboardist of the Channel One house band, The Revolutionaries. When Sly and Robbie set up their own Taxi label, he became part of their house band, the Taxi Gang too! He also worked with many of the most legendary producers of the 70s such as King Tubby and Lee Perry (for whom he wrote and recorded "Night Doctor"). Perhaps not satisfied with keyboards (and the occasional melodica), he would also feature as a percussionist for Marcia Griffiths and as backing vocalist for Jimmy Cliff! Also turning his hand to production, he produced an album "Save Our Planet Earth" and the single, "Jimmy Jimmy", for Mr. Cliff which became a bit of a signature tune for him. There was no let-up in the 80s and 90s as he did session after session for most of the top names in Reggae music; indeed, when Beenie Man scored his first international solo hit, "Who Am I (Zim Zimma)", Ansel was there for the follow-up as a featured member of the Taxi Gang on "Foundation". Now something of a Godfather figure in his native Portmore, Ansel can still be found producing up-and-coming artists like Shaggy soundalike Ragga G and Natty King. He can also still be seen touring with various artists including Turbulence, The Mighty Diamonds and his wife's nephew, I-Wayne.
It's official, Ce'Cile long awaited album 'Waiting' is now in stores and available to the North American and Caribbean market. Distributed by Tads Records International the album is also available online on iTunes. The album includes four exclusive tracks for fans to enjoy namely So Fly featuring Beenie Man, Kinda Lovin, Burning Up, No Disturb Sign, Dance featuring Ding Dong and Don't Go. With the album now out Ce'Cile is gearing up for her next performance which takes places on Sunday, January 18 at Bongos (American Airlines Arena- Miami) alongside Shaggy, Christopher Martin with Usain Bolt being a special guest in the house. January 31 will see her heading for the St Thomas Virgin Islands for another performance. In between recording sessions and performances Ce'Cile has one main focus on her calendar for 2009 and that is to promote her Waiting album and in the promotional mix will be to release at least four songs as singles from the album including brand new tracks No Disturb Sign, Kinda Lovin, Burning UP and the already released So Fly featuring Beenie Man. With a new look and an always positive attitude Ce'Cile plans to embark on a US tour this summer to promote Waiting. Ce'cile was also featured on Jasmine Sullivan's remix Bust Your Windows which was produced by legendary Tony "CD" Kelly. As the awards season kicks off Ce'Cile has been nominated in the Hype TV Music Awards for Female Singer of the Year while for the EME Awards she is in contention for Female Singjay of the Year.
Montreal Reggae Festival's Original Producer Resigns
Due to various breaches of agreements, the original producer, Cezar Brumeanu had officially resigned from the Montreal International Reggae Festival several months ago, but only decided to announce it publicly on Monday, January 12th, hoping that maybe certain issues would have been resolved by now, unfortunately they were not. He was hired as its initial producer/organizer for the first five (5) years since its conception in 2004 by its founder and still current president, Mr. Eric Blagrove. Because of certain breaches of contract by this Festival's administration, and due to the ousting of another original member, Mr. Ricardo Forbes earlier in 2008 (BEFORE this past summer's 2008 Festival) by the current President, as well as the ongoing unprofessionalism for the past few years prior and during the event by the administration and some of its affiliated associates; towards staff, production team members, certain artists, equipment suppliers, financial supporters, and evidently the spectators which ultimately deserve a quality and professionally administered event, the entire production team will no longer work nor be affiliated with the event in any which way whatsoever. The production team and other supporters, have been trying to keep the festival together since the beginning in 2004, sacrificing a lot of their time for fixing broken bridges caused by certain affiliates of the administration, only to realize that we were all slowly being pushed out by the administration's desire to operate in an unprofessional manner. For those of you who don't fully know how the Festival started, here's a brief official summary as its always been since the beginning: Mr. Eric Blagrove (the President/Founder 2004-Present) had asked Ricardo Forbes (Artist Coordinator 2004-2008) to look for a producer who could organize such a large event, which he originally wanted to call "Reggae Sunsplash". Ricardo Forbes then brought in Cezar Brumeanu (Producer 2004-2008) who has been organizing and producing live events (musical, non-musical, sport, and corporate) for private, corporate, and government entities since the age of 15, and who had been looking at different avenues to organize a larger event since 2002. The three (3) of them sat down and decided to call it the "Montreal International Reggae Festival" and that it would be held at the Old Port of Montreal, based on Mr. Brumeanu's suggestion. The rest, as they say...is history!
'Hit The Road Jack' - Hit new tune for Lady Ann!
Written by Lady Cham: The 'First Lady' of dancehall, Lady Ann has recently recorded a rendition of Ray Charles' 'Hit The Road Jack' and it has the ladies chanting "yes, hit the road Jack!" This track which was produced by 'Flava' of No Doubt Records is hitting the streets at the right time for some women; there are men not living up to their responsibilities in these hard times and Lady Ann says "Tell me now, why you treat me this way? Why you treat me so bad?..... You run up and down with all the girls in town........ You come in every night around 12:30, ask where you coming from, you doing overtime fi Paul....... Hit The Road Jack and don't you come back no more!" These are some of the lyrics that are touching the consciousness of women who are listening to the lyrics and realizing that they can do bad (and better) all by themselves, its time to fight back and say no more to the ill treatment. Check out more Lady Ann at www.myspace.com/hotladyann Nuff respect to Lady Ann who continues to do her thing in reggae business. Listen to the track on the Caribbean Connection Sunday, 2pm-4pm with Lady Cham & Ras Imeka through Vibes 24/7 www.westindiantimes.net/vibes247.htm or Hot 91.1fm!!
'Injustice' to be Released By Sleepy Wonder
Release Date April 2009
Do you know what eclectic is? Well if you don't... it's an Injustice... Yes! "Injustice", the new digital release by Sleepy Wonder. Sleepy is regarded as one of the fastest, most explosive, rapid-fire Reggae Deejay/MC's on this third rock from the sun. "Injustice" embodies an eclectic musical journey through numerous genres that have influenced this Kingston, Jamaica native over the past 20 years. This musical journey makes stops at Dancehall, Dub, Electronica, Lounge, Reggaeton, R & B, and Hip Hop, all within 50 minutes. All Aboard! "Injustice" re-introduces Sleepy Wonder, along with his independent No Choice Music Group imprint, to the world in a major way by touching on subjects like world crisis, relationships and the late night club scene. It's a wonder how one man can harness all of these influences and deliver them to the masses with the style, class and charisma that is sure to make Kingston, Jamaica's son household name or better yet a new recognizable Wonder of the World.
Ras Moses Slated For 'Rebel Salute'
One of the biggest dancehall acts in Jamaica today, 'The Doctor', Beenie Man will take the stage for the 16th staging of the Caribbean's largest one-night roots reggae festival, Rebel Salute, set for Saturday, January 17, at the Port Kaiser Sports Club in St Elizabeth. Beenie Man will appear as 'Ras Moses' and is expected to illustrate his mastery at all types of Jamaican music as well as give emphasis to his strong Rastafarian consciousness with powerful hits such as Product of the Ghetto, Progress, Come Clear yuh Heart and Mama Cry. Although the affable and charming deejay Beenie Man has graced the Rebel Salute stage several times, having made impromptu appearances over the years, this is the first time he is officially billed as a performer on Rebel Salute. It's not very often that a hardcore dancehall artiste finds his way on to Rebel Salute, a massive roots affair which celebrates Rastafarian lifestyle, culture, cuisine, spirituality and the best of Jamaican roots reggae. But Beenie Man is no purist dancehall act. Asked why after 15 years he has billed Beenie Man for Rebel Salute 16, promoter of Rebel Salute, entertainer Tony Rebel had this to say: "Beenie Man always wanted to perform on Rebel Salute. He is often in attendance at Rebel Salute and sometimes touch the stage. So him tell me to put him on Rebel Salute. But Beenie Man loves music, all types of music. He sees and respects the quality of show and as a good entertainer he wants to be a part of that. I saw him perform on Western Consciousness and other shows, so I know that he has a body of work well suited for the Rebel Salute stage." Several hardcore dancehall artistes who have performed on Rebel Salute in previous years include Assassin, Busy Signal, Demarco, Wayne Marshall, Flourgon, Michigan and Smiley and Charlie Chaplin. According to Tony Rebel, "Rebel Salute is about love and unity, not confrontation and war. Although the genres are separated, it's Jamaican music, and it's a part of us. We have to find ways to incorporate dancehall and dancehall artistes when we celebrate positive Jamaican music. But because of the royal nature of Rebel Salute, we have to make sure that the artistes we select for the show live up to the standards of Rebel Salute." Other dancehall acts set to perform on Rebel Salute 2009 include Lady G, Courtney Melody, Sanchez and roots-dancehall artistes Capleton, Queen Ifrica, I-Octane and Chuck Fendah.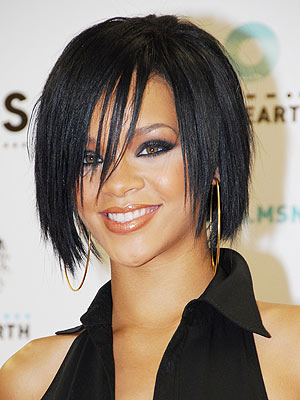 Rihanna Agrees To Cover Up

R&B sensation Rihanna will shun skimpy outfits when she performs in Malaysia next month, according to concert organizers. The Barbadian has become the latest international star affected by strict rules on performers' dress in the Muslim-majority nation. As one report playfully said, the "good girl gone bad" has promised to be good for one night. Under Malaysian government guidelines, a female performer must be covered from the top of her chest, including her shoulders, to her knees.


January 6 - Dennis Ferron Jr., aka Def Shade was born in Kingston Jamaica and like many young men sports, music and girls was his thing but he decided to take only two of the three topics seriously. He was known to Jamaica as a high jumper, from Wolmer's Boy's School, the first school boy to jump 7 feet 31/2" or (2.20) meters on Jamaica's soil. Being one of the most talked about school boys in Jamaica he received a scholarship to Wallace State College in Hansville, Alabama U.S.A., where he won a gold medal for the high jump at the N.J.C A.A Athletes Association in Odyssey Texas and making the all American Team in high jump. He is a man of many talents, like playing the piano, thanks to his father Dennis Ferron aka Jah D who inspired him. Def Shade used to sit and watch his father make and tune piano's. While he was doing track field, he also did a low budget movie called LET OFF SOMETHING. He moved to Canada, got settled and wrote songs. Def Shade as a young new artist is sure to cause a stir in Toronto's reggae music community. His performance is energetic, his vibes strong and moving with catchy smart lyrics, a true trendsetter who is already getting attention from fans and the media like Oprah Winfrey who quotes " Def Shade is an aspiring music artist and you should check him out for an album or check out his music at www.Myspace.com/defshade he has great talent". He has also performed on the show "A St Mary Mi Come From" with Sizzla, Jah Cure, Capleton, Beenie Man, Chuck Fenda, Coco Tea, and many more. He is currently working on his album with Builders Music production, with producers Dia and Jah D. He is one of many artist who is striving to reach to the top of his career by working a 11pm to 7:30am job daily, yet still having the energy to work on his album and live a normal lifestyle. While he continues to strive, obstacles are always in the way; however, he believes, "put your trust in the lord and take things one day at a time, because in this world nothing comes easy without putting up a fight, believe in yourself and your dreams will come true". He is a determine artist who will not stop until he gets what he wants. Def Shade has what it takes to become a top artist.
January 2 - It is being reported that whilst on Christmas holiday at Stone Haven Villas in Tobago, thieves have stolen over $10,000 worth of jewelry from Queen Latifah's luxury villa. Queen Latifah, whose real name is Dana Owens, reported two gold rings, a gold chain and a silver ring missing from her $1,000-a-night villa. Tobago police believe a staff member committed the theft. Local police have questioned several employees at the Villas and several searches are being carried out to ensure that the jewelry is returned to Queen Latifah. Although it is being reported that the jewelry belongs to Queen Latifah, sources from her camp say the missing pieces belong to a friend of Latifah's.
John Travolta's teenage son dies suddenly
January 2 - Jett Travolta, 16, suffered a seizure at the family's holiday home. Loretta Mackey, a police spokesman in Nassau, said that during the seizure the teenager had hit his head while in a bathtub. He was discovered unconscious and taken to hospital but was declared dead on arrival. The teenager had a history of seizures. Police said they are planning an autopsy to determine the cause of death. The family had been staying in a property in the grounds of the Old Bahama Bay resort community on Grand Bahama Island. Robert Gidel, president of Ginn Resorts, the property's owner, said: "The Travolta family has become like family to us at Old Bahama Bay and we extend our deepest sympathies to them." Jett was the eldest child of the star of Grease, Saturday Night Fever and Pulp Fiction and his wife, the actress Kelly Preston. The couple also have a daughter, Ella Blue, who was born in 2000. Travolta is a qualified pilot and has flown for the Australian airline Qantas when not fulfilling his Hollywood commitments. Such is his enthusiasm for aviation that he persuaded his wife to name their son Jett. Travolta, his wife Kelly, and Ella Blue were all due to star alongside Robin Williams in a new comedy, Old Dogs, this year. Unlike his sister, Jett had shown no enthusiasm for following his parents into acting and was interested more in the outdoors and physical pursuits. "As much as Ella loves show business, he loves the outdoors – sports, swimming, cycling, hiking," the film star has said.
January 2 - Curiosity, amazement, surprise are just some of the reactions Mojo Morgan has received to his singing since he has gone solo. "Because I was one of the less vocal members in Morgan Heritage, they hear my music and didn't expect that of me," said the singer who is now busy promoting his "Got Mojo" campaign. The campaign is "an introduction to the world of Mojo Morgan," he shared. T-shirts, stickers and flyers are used in the promotional campaign plus the featuring of two of his releases Herbsman featuring the late Peter Tosh and River Nile on his MySpace. "When people hear me sing they can't believe it, because I am the one who does the rapping in Morgan Heritage" he recently stated. The campaign which started at the end of 2008 is going well as more and more people realize that Mojo is really a great singer in his own right. Mojo recently released another single entitled Why Oh Why. Also he has completed the shooting of two videos for the singles of which one is a medley and according to him there will be some major surprises, both in the storyline and the cameos that will be appearing in the videos.
January 2 - By S. Wilson - Barbee and D'Angel just can't seem to stop crossing paths…and if the direction their careers are going is anything to go by then a lot more of that will be happening. Barbee's hit single Love You Anyway is on all the major charts in Jamaica and also on the New York/South Florida Charts. Check again, D'Angel's Stronger is also in the mix of things. Presently Barbee's single hold the stronger position. Recently at the Teensplash rehearsal there were speculations on whether or not things would turn into a catfight…but no, nothing happened, however it was all played out on stage at Teensplash as D'Angel performed First Lady and uttered words like "meck a gal gwey" and hinted at things again being nice between herself and her husband Beenie Man. As for Barbee she was dressed to kill in a sexy leather body-hugging outfit that had
the males in the house salivating instead of paying attention to her stage performance. They weren't afraid to acknowledge the fact either as MC Jerry D made no apologies for his looking. When he threw out the question to find out if he had company in the 'looking' department scores of males hands went up in the crowd. With Teen Splash out of the way and the two having hot videos, there is no doubt that they will again be sharing the same stage. Will one or both of them give in to the speculations on the street and throw out the challenge for a lyrical on stage battle? Could Barbee take on D'Angel…and would D'Angel be able to hold her own if she did?
January 2 - Kartel believes that he won Jamaica's infamous Sting clash on Boxing Night because he was the last man standing on the Jamworld stage on the morning afterwards. "How di bwoy fi say him win the clash when him a repeat him lyrics dem all two time? Him tink people deaf. Then yu a go run offa stage like tief inna yu police clothes you inna. Run? Don't run. Him cut with all him bands 'cause when mi look roun mi no see dem, just the equipment," Vybz Kartel said. Only a day after the Sting clash, he has recorded a single called Don't Run on his own Adidjaheim Records label (intro) notice....di boy run like a wounded dawg,
Bruk usain record,
Don't run barber boy don't run,
The boy dress up like police an a run like thief,
Don't run barber boy don't run
(chorus) Big yaad we a di last man standing.
Rifle shot move the gully bankin gwaan a di barber shop and trim.
Next year nuh do no more damn sting.
we a di last man standing. a pure big matic
gaza man bring. me nuh coward like bounty and him.
Log on pon youtube watch di damn film.
(verse) lisa hype - barber boy embarrass him Fans

Mi cant believe him run wid him bands
Him sing one tune two time when teacha run out wid a million songs.
Gaza shub out the casket. so 2009 nuh mek nuh more plans

The song has already been released on a number of Internet websites and edited copies have been made available to radio stations. While the Kartel-Mavado clash debate rages on, artistes such as Kip Rich and Merciless can rejoice because they emerged emphatic winners on the night of Sting. First, Kip Rich put in a brilliant performance to grab the initiative with the song Can Defend It earning several forwards to lyrically kill the Monster Hemp Higher who was booed for their troubles when they hit the stage to respond a few minutes later. Merciless was also in sparkling form and he earned several forwards for his 'sample speech' and for his song that declared that 'Bounty a bowas' using the melody from Chris Brown's With You. He also promised that 'tonight ah Ninjaman memorial' to huge cheers from the audience.
January 2 - Kip Rich was in great form on Christmas Day when he delivered another of his much-talked-about performances at the Magnum GT Taylor Christmas Extravaganza held in St Elizabeth. Famous for his rich sense of humor this dancehall story-teller has combined his much-sought-after hit-making writing skills with his own unique delivery to carve out a niche for himself. His very popular Telephone Ting and The Letter. Are just two examples of his unending creativity. The St Catherine born Marlon Plunkett aka Kip Rich gained his command of verse early. In school, writing poems was one of his favorite things to do so songwriting came with ease. Kip Rich first major hit came in 1999 with the chart topper Leggo di Bwoy and continued with songs like Imagine This and Bad Man No Switch. But it wasn't until he linked up with Big Yard Family that Kip Rich had his greatest success with his number one single Telephone Ting and the follow up The Letter. As he looks toward 2009 the artiste is now focused on getting some new materials out there and topping his 2008 performance.